A TV that gives a broader and larger viewing is an excellent choice for a family setting. Well, if you want to go even more significant when choosing a larger TV, how about you get a 90 to 100 inches TV? As the technology advances, so do electronics advance, and now you can also get a 4k HD TV at larger sizes.
The 90 to 100 inches TV are made with excellent features that include; LED-backlit, laser light, and support internet connections. So, to make sure you get the perfect TV for your home, we have come up with a review of the top ten best 90 to 100 inches TV on the market. So check them!
Top Best 90-100 Inch TVs in 2023
10. Sharp PN-LE PN-LE901 90″ 1080p LED-LCD TV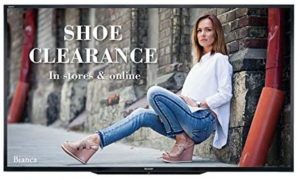 A large screen ensures you get excellent TV viewing from all angles. So, the 90 inches width plus the LCD backlit on this TV ensures you get a perfect picture view on the TV. The TV offers 170 degrees viewing both at a horizontal and vertical angle. The edges of the TV are super slim to prevent distractions when viewing from the sides.
This is a great family TV that you can use to watch sports and your favorite channels or programs. For connection purposes, the TV features both HDMI and USB ports for connection with other external devices. The total resolution power display on this TV extends to 1920 x 1080 with a height of 47.7 inches.
Special features
The screen has an LCD panel
This TV has LED-backlit
The TV has HDMI and USB connection ports
It has a high resolution of up to 1080p
9. Hisense 100-inch 4K Ultra HD with Smart Laser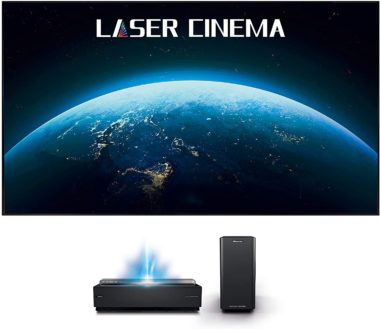 Whether you are watching this TV during the day or night, the screen is designed to adapt to the surroundings' lighting conditions. Therefore, it is a great TV that gives a good image display both day and night. With a screen width of up to 100 inches, this is a perfect TV to install in large rooms since it makes space look fuller while providing broader viewing.
When it comes to sound, this TV guarantees perfect sounds, especially when watching movies or playing games. This is enabled with the equipped four embedded Harman Kardon speakers and a wireless subwoofer to boost the bass sound. Another feature on this TV that provides good visuals is the DLP technology that increases colors and images.
Special features
This TV has Bluetooth connectivity
The TV gives 180 degrees viewing all around
It has laser technology that gives clear images
The TV is equipped with DLP technology
8. NEC Display E905, 90" 1080p Full HD LED-Backlit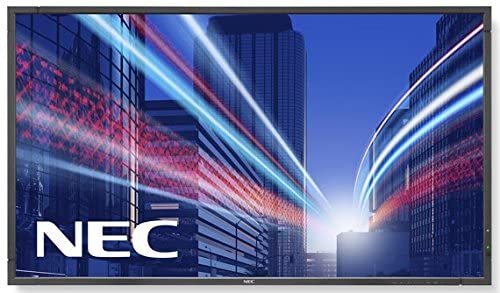 Are you afraid of buying expensive TV for your family because of kids around your home? With this NEC model, you don't need to worry since the TV can be mounted on the wall. The mounting VESA style of this model is compatible with most 400 x 400 mm ports.
The TV has a dual external control mode whereby you can either use the RS232 or LAN control modes. This smart TV has the expandable mode of 2 HDMI, Display Port, DVI, and VGA connections options.
Special features
This 90 Inch TV has LED-backlit
This TV has an Ops slot
This TV has a resolution of up to 1920 x 1080 Pixels
The TV has high visuals for excellent visibility
7. Hisense 100-Inch Class L5 Series 4K-UHD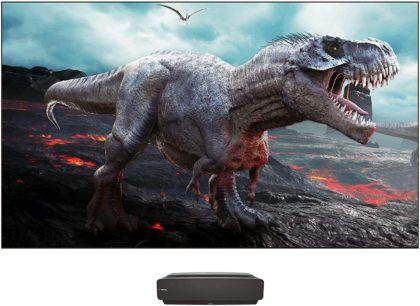 What stands out on this TV is the 5 Laser that works with the 4K UHD to give you the best cinematic visuals. So, if you love going to theatres with your loved ones, this smart TV ensures you don't miss out in any way. The TV is perfect for watching movies, gaming and your kids will enjoy watching their favorite content from this TV.
With 100 inches width plus LED-backlit, this is a TV that you can enjoy at any time of the day. No more struggling trying to guess the pictures or colors displayed on the screen. The TV has a USB connection mode for people who may need to connect their TV with other devices to share contents.
Special features
This TV is equipped with five laser mode
The TV is integrated with 4 UHD for the explicit images display
This TV has a lightweight style
The TV works at a power output of 348 watts
6. Hisense 100-Inch Class L5 Series 4K UHD TV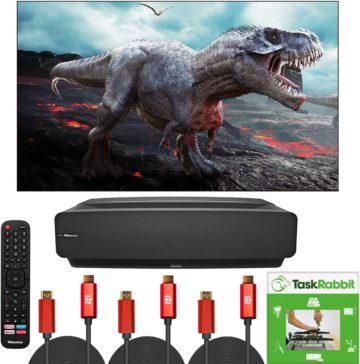 This is another quality smart TV from Hisense worth investing in for prolonged use. It is a smart Android TV that will serve you for a long before you think of buying another TV. It has high-quality features such as HDR to boost the quality of pictures with excellent color contrasts. This TV also has DLP Technology that is powered by Texas Instruments.
The X-Fusion laser light source on this TV gives more natural lighting when watching different contents and during other times of the day. Note that the X fusion on this TV can last for more than 25,000 hours before the bulb runs out of power.
Special features
The TV is equipped with both HDR10 and HLG decoding
It has a 4 K laser that gives a great light throw
This smart TV has a QLED display design
5. Hisense 100L10E 100-Inch 4K UHD Smart Laser Projector TV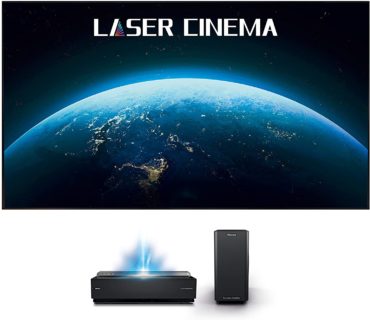 Bring theatre to your home with this fantastic Hisense 100L10E 100 inches. From the large screen design to the 4KUHD smart laser, this TV screen ensures you get the best and most accurate image display. This TV is not only suitable for large homes, but it can also work for small spaces as it gives quite a short laser throw. The TV's sleek design ensures you get comfortable screen viewing from all directions since there are no edges to distract your viewing from the sides.
So, you can still enjoy your favorite TV program while cooking in the kitchen. This TV also has the memo technology essential for naturally moving the image motions, especially when watching fast-moving content like sports and movies or even games.
Special features
This TV has inbuilt 40-watt Harman Kardon speakers
It has the DBX-TV sound enhancement technology
The TV works at 430 watts power output
It displays billions of colors
4. Sharp LC-90LE745 90-inch 1080p 120Hz LED 3D HDTV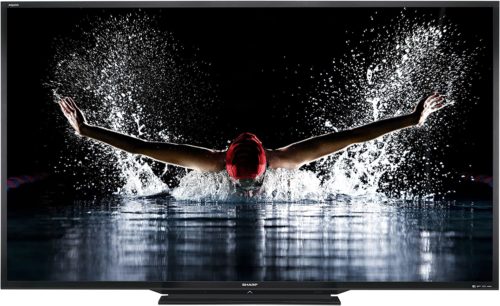 If your budget allows it, get this 90 inch Sharp LC TV model. It is also an old model, but rest assured, you will get an excellent experience with newer models when it comes to the viewing experience. This is multifunctional TV that you can use for streaming your favorite movies, sports, and other content through apps like Nextflix Hulu Youtube, among others.
Being a smart TV, you can comfortably connect this amazing 90 inch TV to suit your working experience. It is a perfect choice for skyping, considering it has inbuilt WIIF integration for fast browsing. You can also access social media like Twitter from this screen.
Special features
This is a full HD TV and has 3D
It also has a web browser
The TV supports internet streaming apps
This TV gives screen resolution power of 1080p
3. LG 98UB9800 98-Inch Class 4K Ultra HD and 3D LED TV
You can pretty much do a lot with this smart TV ranging from browsing content and even streaming from internet apps. This is possible since the TV comes with an inbuilt WIFI that connects with strong signals for fast streaming and browsing. This TV has LED-backlit that boosts the excellent TV illumination so that you can get a clear image display on your TV even at night.
Also, note that the backlit brightness is dimmable if you don't want intense illumination, mainly at night. The input ports available for connection on this smart TV are 4 HMDI 2.0, 1 USB 3.0, 2 USB 2.0, and 1 composite. The digital outputs are 1 LAN and 1 RS232 optical.
Special features
This 98 Inch LG TV has LED-backlit
It supports internet browsing
The TV comes with an inbuilt WIFI
It has a smart functioning mode
The TV has super slim edges for comfortable angle viewing
2. Sharp PN-LE901 90″ Class 1920X1080 Commercial LCD HDTV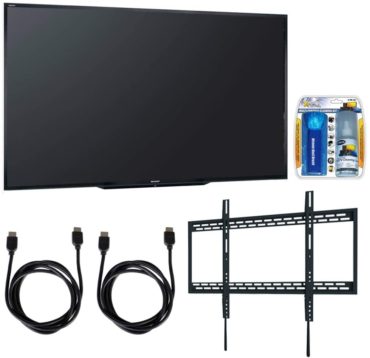 Besides giving a crispy clear images display, this Sharp, smart TV model comes with multiple accessories to boost the quality and clarity of images displayed on the screen. The screen has a high-resolution power of 1920X1080p and an additional commercial LCD HDTV display for better viewing.
This smart TV also comes with the oule 6-outlet surge adapter with a night light to boost the screen's good vision even in the dark. For easy connection with other devices, the TV comes with a 2x 6ft high-speed HDMI cable.
Special features
This TV comes with three years warranty
It features the commercial LCD HDTV display
The TV comes with a screen cleaner
It has a full HD and LED display
1. LG 86UM8070 86-Inch, 4K with LED UHD Smart TV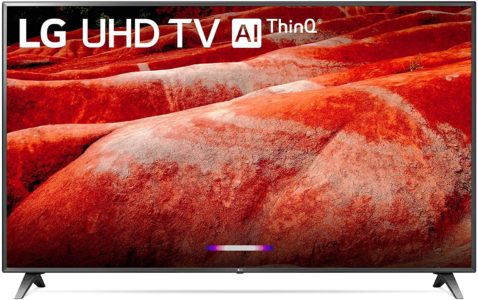 What stands out other than the tremendous cinematic display on this TV is the multiple connection modes. This TV supports connections through Wireless, Bluetooth, USB, Ethernet, and HDMI. The 4K HD design guarantees super clear and most real image displays on the TV.
This smart TV also has LED-backlit shows to boost picture color and illumination, mainly in dark areas. So, you can comfortably watch the TV even with lights off in the house and still get excellent vision.
Special features
The TV has multiple connection modes
The TV works at 156.3 watts
It has a 4K HD display
Comes with a remote for easy control
Conclusion
These are the best 90 to 100 inches TVs on the market. The TVs have high HD and LED display that guarantees transparent image displays. The above-reviewed TVs have multiple connection modes to connect and share TV or viewing content with other devices. Also, some of our reviewed TVs support internet browsing for streaming purposes.