Buying a mattress for your cot is surely a tiresome task. You need to make sure of all the aspects while purchasing. The cot mattresses must be comfortable and they must support your baby's back perfectly. Moreover, these mattresses must be from organic and non-toxic materials such that it is completely safe for yourself. Furthermore, the mattress must have to be easy to fold and light in weight so that you can carry it easily.
So without any further delay, check out the cot mattresses online. These are going to be your go-to product for every scenario. Find one for you now.
What are the benefits of a folding cot mattress?
If you love to travel a lot, especially outdoor, a folding mattress will be your savior. Since you can fold the item, it will help those people who do not have much space for storage, as well as those who plan to take the mattress with them on their trip. Folding mattresses usually come with extra straps to tie them down as well.
Which material is best for a cot mattress?
Here, you can choose from a number of different fabrics depending on your personal preference. A mattress needs to be comfortable at all costs. For those who love the smooth texture, you can go for a velvet top, which feels butter soft on the skin. Although, if you plan to use the item throughout the year, you should opt for a fabric that is a little more breathable, so the mattress stays dry and cool even during humid days. For this, a combination of cotton and polyester will do the magic.
While the cotton is airy and skin-friendly, the polyester gives its strength to the mattress. Hence, while you do not have to compromise on durability, you can still count on a comfortable sleep. As far as the bottom is concerned, something sturdy and water-resistant like Oxford fabric will be the best.
List of Best Cot Mattresses Review
Domaker Cot Mattress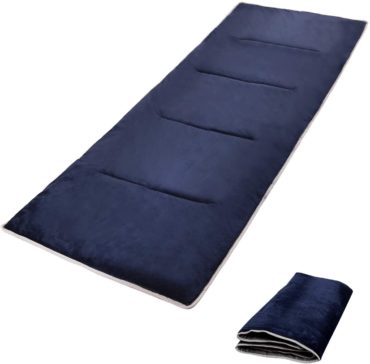 If you need a larger area to sleep on, this extra-large cot mattress might be just the item for you. The product is a good 75-inches long and 28-inches wide, so you will have enough space to sleep in any position you like. Moreover, even though the mattress is large, it can be folded. Hence, you will be able to carry it anywhere you like without any issues as well.
While you sleep, you do not have to worry about the cot mattress slipping down. Four belts have been fixed at the corners, so you can attach them to anything securely.
Key Features
The filling of the item makes use of polyester. Thus, it is a sturdy material known to last for ages without any problem.
Its polyester construction also turns out to be really soft and gentle on the skin. Thus, making your sleep all the more peaceful.
The filling is a good 3 inches thick, providing you with enough padding for comfort.
Varbucamp Cot Mattress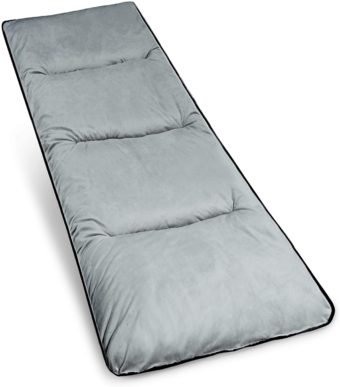 This product combines the best of everything to give you a mattress like no other. The item comes with a buckle in the middle which is adjustable. Therefore, when you try to attach it to different items, you can accordingly change it to have a snug fit on any type of surface. In addition to that, you also get fixed belts at the corners. As a result, gets a strong grip on any chair, or another item you put it on. Thus, you will be able to use it on many other things other than the cot as well.
The outer layer of the mattress is velvet. This is very skin-friendly and soft to touch, not causing any irritation to your skin.
Key Features
This product is available in a range of chic colors that you can choose from.
It is certainly foldable so that one can keep it out of sight when not in use.
Spray bonded high-quality soft cotton works as the filler inside the mattress.
Gold Star Cot Mattress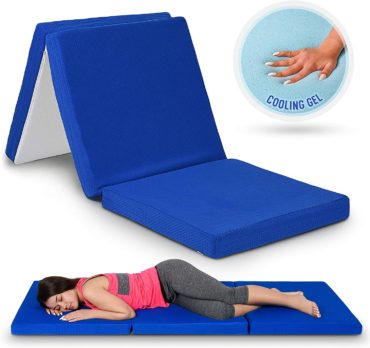 If you can appreciate a multi-purpose product, then this item will win your heart. The best part about this mattress is that the cover is removable. Hence, you can easily wash it as many times as you like. Since the cover is machine washable, you practically do not have to spend any time or effort behind the maintenance of this item.
An exclusive feature of this product is that it is a tri-folding mattress. Therefore, you can adjust it to many different positions as you like. The mattress offers many pressure point reliefs while you sleep. Because of the folding feature of the item, it is easier to store as well.
Key Features
With a cooling gel infused into the product, you will be able to enjoy a comfortable sleep even on summer nights.
The foam used for this item is of the high-density kind.
Having memory foam inside the cover, the product will mold according to the curves of your body, without getting flattened.
Campmoon Cot Mattress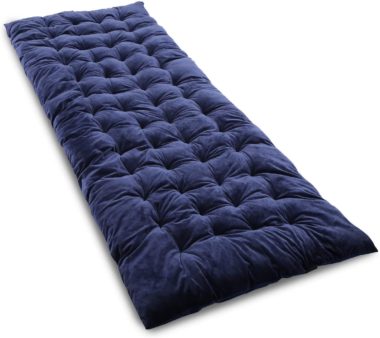 If you love to spend your nights out in the open, this mattress will be your new favorite item. The product has thoughtfully made the bottom to be waterproof. That way, even if you place it on a damp surface, you do not have to worry about the moisture seeping in. And your mattress will not be damaged. Moreover, this mattress enjoys the special privilege of stereoscopic sewing.
Because of this, the product will not get deformed, or clumped up, as it usually happens with running cotton. With the polyester taffeta at the bottom, you can count on this item when durability is concerned.
Key Features
The velvet layer is really touched friendly, so you have the softest and gentle surface to sleep on.
It has been tufted so that one can lie on it and the comfort is distributed equally.
Furthermore, it weighs only 4 lbs. So, you can easily carry it around.
RedSwing Cot Mattress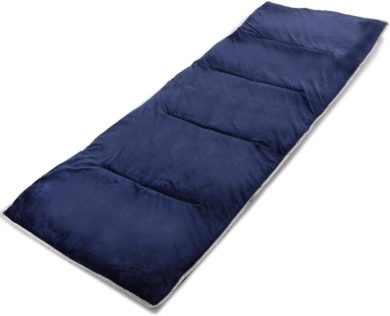 If you love to go camping, you can escape a disturbing sleep on the hard ground with this cot mattress. To make it portable, the product has been made really lightweight, weighing no more than 2 pounds. Therefore, you will hardly feel it in your bag when you like traveling. Besides, being foldable, it does not take up much room either.
The back panel of the mattress has been given some much-needed corner elastic straps. This keeps the mattress attached to the cot without any chances of slipping down in the middle of your sleep. Apart from the straps, you also get corner sleeves which further stabilize the mattress on the cot.
Key Features
This cot is an extra-large one, so you can have ample space to move around and not crouch for space.
Weighing only 2 lbs, it will be a perfect companion for camping adventures.
The strong polyester on the cover will withstand the usual wear and tear effects.
Zermätte Cot Mattress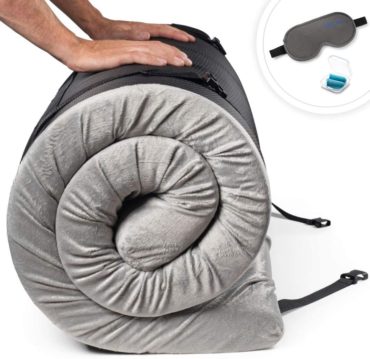 If you are looking for a cot mattress that can be easily carried from one place to another, this product will be ideal. The mattress can be rolled and tied with straps. Plus, it also comes with additional strap handles accompanied by the travel bag. Hence, carrying it from one spot to another gets even more convenient. Besides, while you are on the go, the mattress also provides you with 2 extra pockets, which you can use to keep any trinkets safely.
The bottom of the mattress has been given a specially textured surface. Therefore, it has no chance of skidding. The cover is machine washable as well, reducing your workload.
Key Features
With the YKK zippers available, taking off the cover becomes really easy.
For undisturbed sleep, the product also offers the perks of earplugs as well as an eye mask with the package.
The item is waterproof, so no water spillage can ruin your night.
Zinus Cot Mattress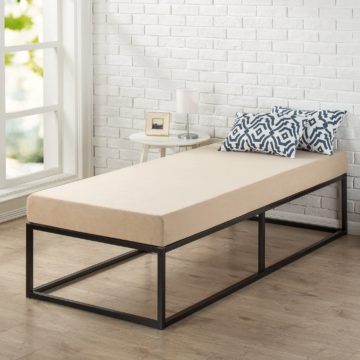 This mattress does much more than choose the best foam for you. The product comes with the exclusive feature of ActivCharcoal. Because of this, the mattress will tend to eliminate any odor, as well as, absorb the moisture. As a result, keeping the surface dry and breathable. The bio-foam makes use of natural plant oil, in order to replace some of the petroleum.
Furthermore, to keep up the freshness of this product for a long time to come, natural green tea extract has been added. You will be glad to know, that this item has been CertiPUR-US certified. Therefore, you will be able to rely on the durability of this mattress.
Key Features
To suit your personal preference, the mattress is available in 3 different alluring colors that you can pick from.
This is a twin mattress that will provide sufficient space for you to rest comfortably.
With a ten-year-long warranty, you need not have any doubts regarding the quality of the product.
Redcamp Cot Mattress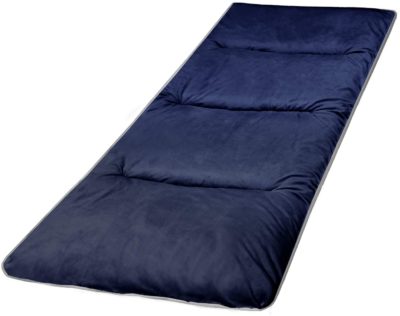 For those who have a space crunch at their place, you can go for this item. Since the product can be folded into a compact structure, it will take up the bare minimum room when in storage. The shell has superior grade velvet which feels exceptionally soft to touch, offering you nothing but comfort all night long.
Since the bottom might be placed on the damp ground directly, the mattress has been given a water-resistant Oxford bottom. Thus, it makes sure not to absorb any of the moisture and get the mattress soggy.
Key Features
You do not have to worry about the compatibility with this product, as with the belts and buckle provided, the mattress fits almost anything.
The product weighs no more than 3lbs. Thus, moving it from place to place will be a hassle-free task.
Most importantly, it is easy to fold and can fit in your backpack easily.
Fortnight Cot Mattress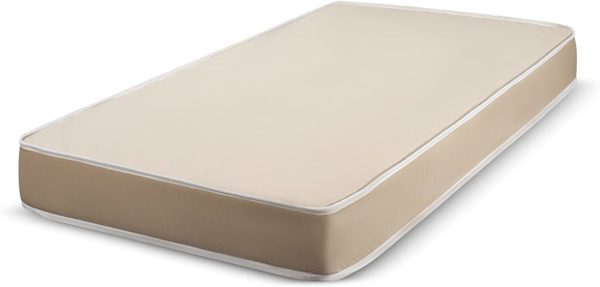 This product gives you a little bit more freedom when it comes to choosing the type of thickness you like. Coming in a range of thicknesses, the cot mattress will surely have one that suits you best. The product is covered with a stitch bond fabric. This makes the item stand through the test of time, and last you for years without any problem.
With this mattress, you do not have to worry about any harmful elements coming in contact with your body. The product is free from any PBDE, TDCPP, TCEP, lead or other dangerous particles. Hence, you can use it without any concerns.
Key Features
For the highest quality construction, it is created in the USA.
The foam is of a high density which will retain its original shape without any deformity no matter how rough you get.
The mattress can be folded for convenience.
Gilbin Cot Mattress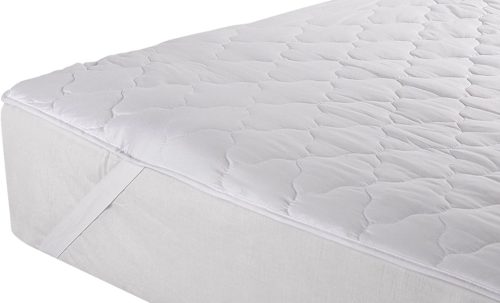 Once you get yourself one of these, you will not be able to go back. The product makes use of the combinations of cotton and polyester for the material. While the cotton keeps the mattress, soft and breathable, the polyester provides the necessary strength required to make the mattress last longer.
More than that, this mattress promises to resist shrinking, so you can wash it without any restriction. Also, it is stain and mildew resistant as well, keeping it clean for a longer span of time.
Key Features
The mattress is made sure to be non-allergic, so everybody can use it without any issues.
Being machine washable, you will be able to save a lot of time required otherwise for cleaning.
It is wrinkle-free and so the mattress always looks brand new.
How to identify the best cot mattress?
In order to get a good service, your cot mattress must have some attributes that you cannot afford to compromise on. Firstly, straps and folds are essential. This means, usually, cot mattresses have elastic straps, and alternatively folds, at the corners of the mattress. These help them to stay snugly attached to the cot, running no risk of slipping down in the middle of your sleep.
Secondly, you can do a lot many things with a cot mattress, therefore, you need to be sure of one thing at least. If not the top surface, the bottom must be water-resistant. This is because, you may need to use the mattress while you are outdoor, and the surface may not always be dry. With a water-resistant bottom, you can put it anywhere without any fear of catching a cold.
When a mattress is concerned, comfort should always be the top priority. Therefore the foam plays an important role. You should only settle for the high-density foams. That way, no matter how much pressure you apply on the mattress, the product will retain its original shape throughout usage, without any chances of clumping or flattening. If you get to have memory foam, you cannot ask for better. Memory foam molds to the shape of your body giving you just the right support and ergonomic comfort you need for sleeping.
Final Verdict
Now, pick the lightweight cot mattress and use it indoors or for outdoor purposes. Sleep on it comfortably and wake up without any craps or uneasiness.