Wax melts are cubes of wax infused with scented aromas to offer fragrance to the room. They are an alternative to candles and can be used in an electric burner or candle warmer to fill the air with its scent. Wax melts are a good choice of gift for your loved one or a fancy treat for yourself. They come in different scents that you can choose from.
What are wax melts?
Wax melts are scented wax pieces without a wick. They come in different sizes, colors, and shapes. Wax melts with the longest smelling dispense a light scent when cold. You need to warm wax melts using a wax warmer using either an electric burner or tea light.
How do you use wax melts?
Wax melts are simple and easy to use. You need to take one or two cubes of wax melts and place them on a wax warmer. Turn the wax warmer if it is electric. When the wax melts are heated, you need to turn off the wax warmer.
How long do wax melts last?
This is dependent on the fragrance throw, which defines the strength from the wax melts or candles. Fragrance throw can either be cold or hot. Cold throw relates to releasing fragrances at room temperature before they are melted. Therefore, cold throws last the longest once they are opened from the pack. On the other hand, hot throw relates to the release of fragrance once the wax melts are heated.
Generally, glade wax melts last when warmed in a wax warmer for 8 to 12 hours. However, scent type and size of the wax melt is a factor. Also, how the wax melts are burned is also a factor, that is, at intervals or consistently. There are other things that can affect fragrance throw including the oil-to-wax ratio of wax melts, type of warmer, and presence of fragrance oils or essential oils.
Is a wax warmer essential for wax melts?
When you get wax melts you definitely need a wax warmer because they go hand in hand. The temperature of the longest smelling wax melts is key. Wax warmers are safer compared to microwavable wax.
The wax warmer comes with ON and OFF switches or adjustable temperature control. They are economical and they heat wax evenly. Consider a wax warmer that has a temperature control rather than the one with ON and OFF switches. This is because wax warmers with temperature control will allow you to heat was using a lower setting.
Best Wax Melts in 2023
10. Basic Bitch Funny Pumpkin Spice Scented Melt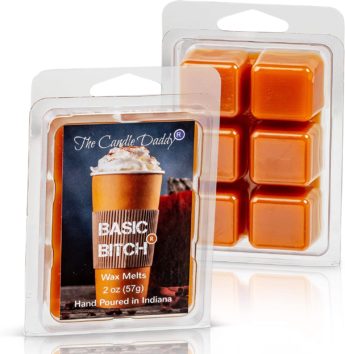 Candle Daddy Melt offers a new and innovative scent. This pumpkin spice-scented wax melt provides a vibe of the fall season; autumn. This wax melt comes in a spice scent that is strong and long-lasting. It has a supreme quality that is very impressive. It is easy to install and can be used for any wax melt heater. This wax melt has a fine quality that is hand-poured in Indiana, which is a guarantee for the rich quality.
9. Way Out West Scented Candles Wax Melts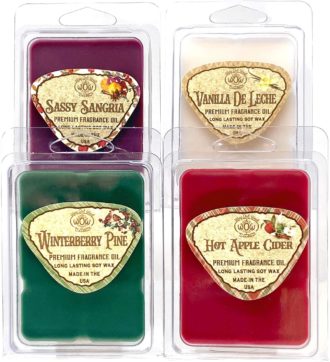 Way Out West Candles is a reputable brand that offers the best quality wax melts. These wax melts have a very strong scent that you can choose to gift your friends or use in your home. They come in four different scents that you can choose from, that is, Winterberry Pine, Sassy Sangria, Hot Apple Cider, and Vanilla de Leche. You can use the varieties for every type of mood you have.
They are natural was melted that come with non-toxic ingredients, thus you do not have to worry about safety. Therefore, you can use them even if you have babies around. They only offer pure fragrance rather than a burnt smell. They are affordable and have a long-lasting fragrance.
8. Scentsationals Scented Wax Cubes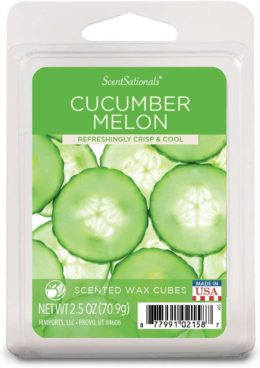 ScentSational Cucumber Melon Wax Melts offer a sweet summer breeze. They are organic wax melts that have a fanciful fragrance of freshly cut sweet melons and cucumbers. The scent creates a refreshing and pleasing environment, especially in summer.
These wax melts have a long-lasting effect that can be offered by one or two melts. It melts rather than burns, making it safe. Additionally, it does not cause pollution because it does not have flames and a wick. It is also affordable and can burn in any wax melt heater.
7. Hand-Poured Scented Soy Wax Melts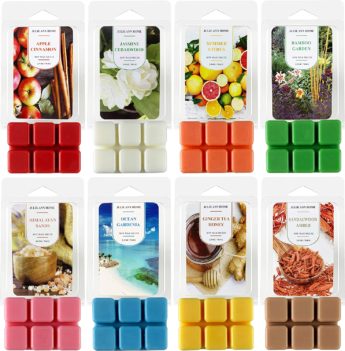 It is paraffin-based wax that is mixed with essential oils. It is light and not extremely strong but it will keep your house fresh and clean. This wax melt is one of the wax melts that is lasts long. It is friendly to pets and also affordable. This wax melt offers a vibrant freshness that makes you feel relaxed and comfortable.
This wax melt is unique because of the soy scented wax melts fragrance. It has an amazing performance that enables it to last for more hours. This wax melt comes in different fragrances, that is bamboo garden, ginger tea honey, apple cinnamon, sandalwood amber, ocean gardenia, Himalayan sands, summer citrus, and jasmine cedarwood. It comes in a pack of 6 cubes.
6. Ecocandles, Better Home and Garden Wax Melts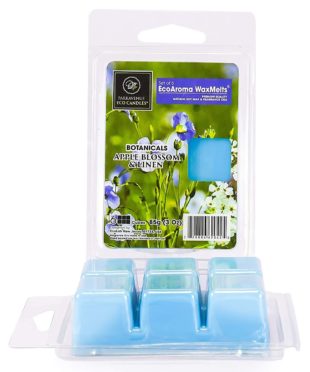 Ecocandles offer a handy set that makes your room adequate in its presence. These soy scented wax cubes are customer-oriented and are personalized. This wax melt comes in 3 types of packaging, that is, 1-pack, 2-pack, and 4-pack. Also, it has many scents that you can choose from. Therefore, depending on your preference and interests, you will get what you need in a wax melt.
It offers a soothing natural aroma that soothes one from any stress. This wax melt can be used when you are meditating and want to have a peaceful mind. This wax melt is 100% organic soy wax that can be used in any wax melt heater. It produces a fragrance that lasts for many hours. It is eco-friendly and safe.
5. Febreze Wax Melts Air Freshener, Unstoppable Shimmer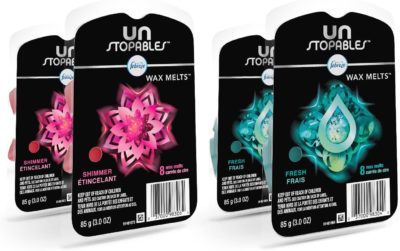 Febreze Wax Melts Air Freshener is long-lasting making it cost-effective. All you need to do is place it in a wax warmer to make your space have a lovely scent that can be endured. This wax melt is effective for eliminating odors from pets such as dogs and cats. In addition, it has the ability to get rid of cooking odor in the kitchen. It has a fine smell on laundry and can last long. It can be used in electric, tea light, or light bulb warmer. This wax melt is an outstanding fragrance throw. It is also easy to use and economical.
4. Purity Unscented Soy Candle by Madeline Island Candles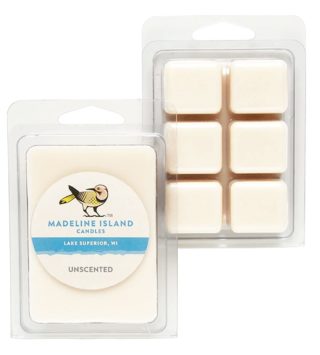 With unscented wax melts, you are able to choose the right scent for your space. These are free of color and fragrance and gives you the chance to choose the color and fragrance that you want. All you need to do is put it in a wax melts warmer and add drops of essential oils of your choice. This wax melts helps to evenly distribute the oil to offer longer and consistent burning. It is made of 100% natural soy wax that helps you feel comfortable.
This unscented wax melts provide a smooth glow for your home. However, it does not burn brightly. It is hand-poured just as scented wax melts. It is easy to use since the wax for melts and tarts can be combined with other scented wax cubes.
3. Febreze Wax Melts Air Freshener Gain Original Scent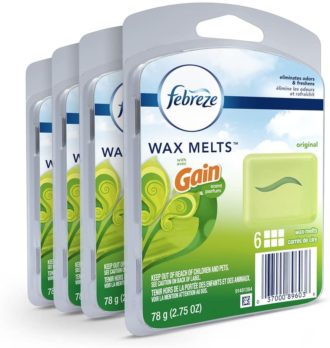 This Febreze offers a light aroma that lightens the mood with a smell-killer. It adds fragrance to your space and will eliminate foul smells. It is durable and thus it is economical. Therefore, you do not have to worry if you have guests because it eliminates odor rather than covers them. This wax melt comes in a set of 6 wax melts and it is compatible with tea-light, light bulb, or electric wax warmer. It is very easy to use.
2. Candle Warmers ETC 3 Pack Soy Wax Blend Classic Fragrance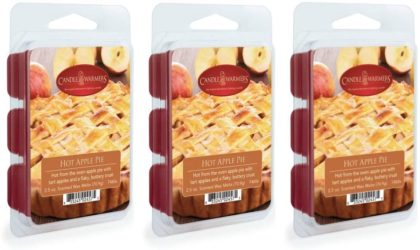 Candle Warmers ETC offers an aura of spring smells. It is a pure scent wax that melts that is made using soy wax that provides a pure fragrance without burning smells. This wax melt lasts longer to offer you satisfaction and peace. It comes in a set of 3 packets and as a powerful scent of musk, floral citrus, and white woods.
1. Yankee Candle Wax Melts Value Bundle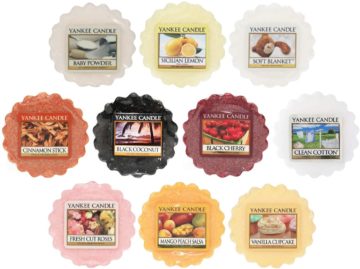 Yankee Candle Wax Melts create an atmosphere that is warm and inviting. It is one of the strongest smelling wax melts, with an aroma that lasts long even after it has been turned off. This wax melt does not have a wick and is suitable for Yankee electric and non-electric wax warmers. It has different fragrances that you can choose from for your space. You can mix up scents until you get a satisfactory aroma.
It can last up to 8 hours to maintain the freshness of wax melts. This value pack offers value for your money. It comes in fragrances such as baby powder, black cherry, soft blanket, vanilla cupcake, fresh-cut roses, black coconut, Sicilian lemon, mango peach salsa, and cinnamon stick.