Are you tired of losing your wallet and having a hard time getting it back? If yes, then you should consider purchasing a wallet tracker. These are awesome gadgets that you tuck inside the wallet, and they produce a loud ring whenever you can't find your wallet easily.
Choosing a perfect wallet tracker is not an easy task. It involves balancing your requirements and the best wallet trackers available on the market. However, after reviewing dozens of these devices, we have rounded up a list of the 10 best wallet trackers for you.
List of Best Wallet Trackers Review
10. Innway Chip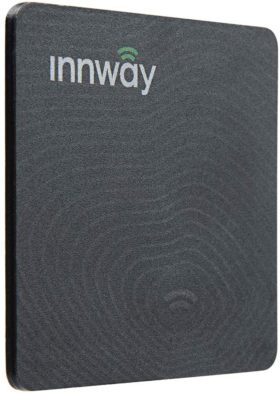 The Innway Chip is ultra-thin, and fits can fit in your wallet conveniently. It comes with a two-way finding feature, including locating your tracker with an app on your phone and locating your wallet using the Chip.
Key Features
It is 2.5 mm thin, which means it fits easily on wallets.
Has a rechargeable battery that lasts for 3 months.
The battery has an in-app that alerts you when the battery is low.
The wallet tracker comes with an app that rings whenever you want to find your lost wallet.
9. Safedome Classic Tracker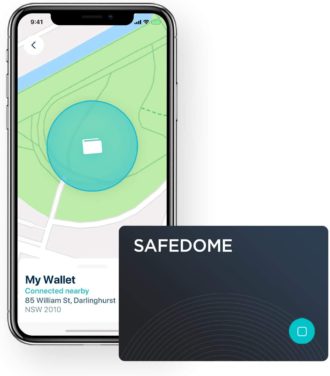 This tracker used Bluetooth to find your lost items, such as a wallet, bag, or luggage. The Safedome mobile app is compatible with both iOS and Android.
Key Features
Has a long-lasting battery with a battery life 0f 12 months with normal usage.
It is super slim at 0.75mm, which allows it to fit into your wallet nicely.
Has Bluetooth 5 connectivity with a range of 100-300ft.
8. Samsung SmartThings Tracker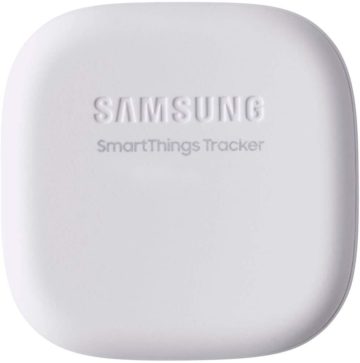 This device can track a wide variety of smaller objects. One of the major features of this tracker is its live track mode which gives you on-time location notifications.
Key Features
Has superior performance with its extended range of sensors.
It is lightweight and has a portable design.
It allows you to create zone alerts
The water resistance, and it's not affected by spills, splashes, and accidental water submersions.
7. Nutale Nut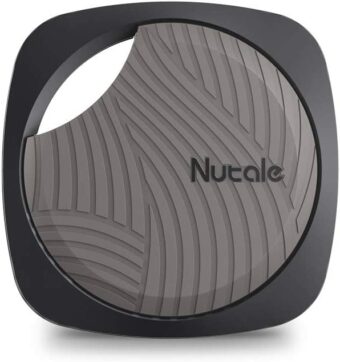 Nutale Nut 3 is the ideal choice if you are looking for a tracker with the most basic capabilities and is budget-friendly. The tracker alerts you every time you get disconnected from your wallet.
Key Features
Has a large outdoor range of 30-50 meters and a small indoor range of 10-20 meters.
Has a replaceable battery
Comes in four packs that you can attach to different items.
Has a location record locator with a real-time location map that helps you find the approximate location of your missing items.
6. Cube Shadow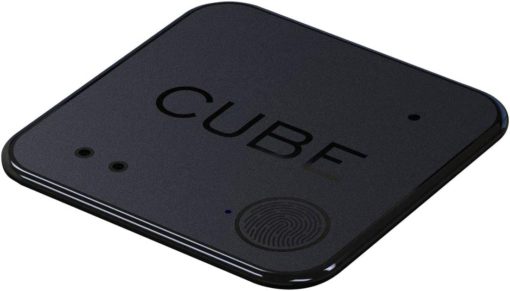 The Cube Shadow has a loud alarm of 100dp and a range of 200 feet, making it convenient to locate your lost items. The dimensions are 1.75 x 1.16 x 1.75 inches.
Key Features
Very thin making it ideal for smaller wallets.
Has a map location tracker that lets users know the last location.
It is lightweight
Has a rechargeable battery
It is not waterproof.
5. Eskykey Finder

If you are looking for a wallet tracker that fits comfortably in your wallet, you should purchase the Esky tracker. The dimensions are 1.85 x 1.26 x 0.2 inches.
Key Features
You do not need a smartphone app to operate it.
The tracker has replaceable batteries.
Very thin
You get 6 six trackers
Short range of 50-100ft
4. Cube Pro

The Cube Pro is an attractive tracker that has an aluminum construction and IP67 waterproofing. It is a little bulky and ideal for people with enough space for it. The dimensions of this tracker are 42mm x 42mm x 6mm.
Key Features
Has a Bluetooth range of 200ft.
It comes with a replaceable battery with a battery life of 12 months. They also include one spare battery on the package.
It has the last location and community-finding features.
3. Chipolo Bundle Bluetooth Finders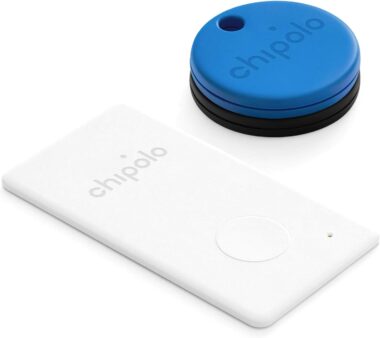 This wallet tracker comes with an alarm to help your track your items easily. You get instant alerts whenever you leave or misplace your wallet. The tracker is water-resistant, which is perfect for any weather condition.
Key Features
It is one of the loudest wallet finders with a 120dp loud sound.
You can connect the tracker with your phone and track your items easily.
The battery life is up to 2 years, and you get notifications whenever the battery is low or needs replacement.
Sends notifications to your phone when you leave your wallet behind.
2. Tile Mate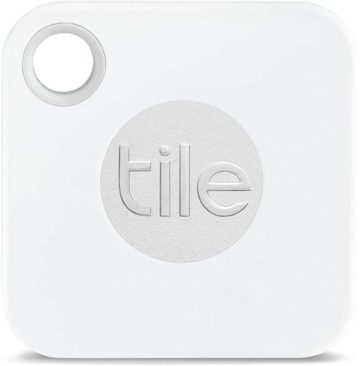 The Tile Mate is a popular item finder. It weighs about 7g and has dimensions of 35mm x 35mm x 6.2mm. The Tile Mate's range is 150ft with a louder ringer that gives you an easy time locating your wallet.
Key Features
It has a modern, stylish design that adds to the look of your wallet.
Has a replaceable battery.
Includes phone app features
Comes with a keyring hole that you can use on keys.
It is quite bulky and ideal for large wallets.
1. Tile Slim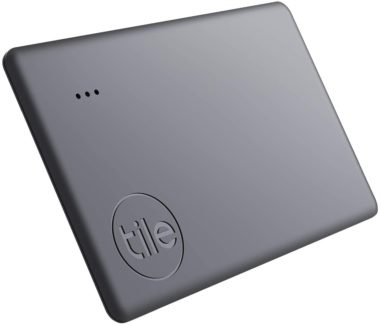 The Tile Slim is the thinnest wallet tracker on the market. It weighs about 9.3grams making it very light and portable. It is well-designed and user-friendly with additional features that are straightforward.
Key Features
It is very thin and easily slips into the wallet.
Has a Bluetooth range of 200 feet.
Has the last location and community find features.
The battery is built to last for 3 years.
The Tile Slim app sends location updates on your phone.
What to Look For in a Wallet Tracker
Range: The range of the tracker will determine how far you can locate your wallet. The ideal range is between 150-200 feet.
Battery Life: When purchasing a wallet tracker, ensure that the battery lasts for a long. Most of them are either rechargeable or replaceable.
Sound: A tracker with a loud sound will allow you to find your missing valuables easily. The ideal dp levels should be between 60-150.
Size: Thin trackers will fit in your wallet easily. Make sure you consider the size of your wallet and portability before purchasing a wallet tracker.